On Time Promotional Products Australia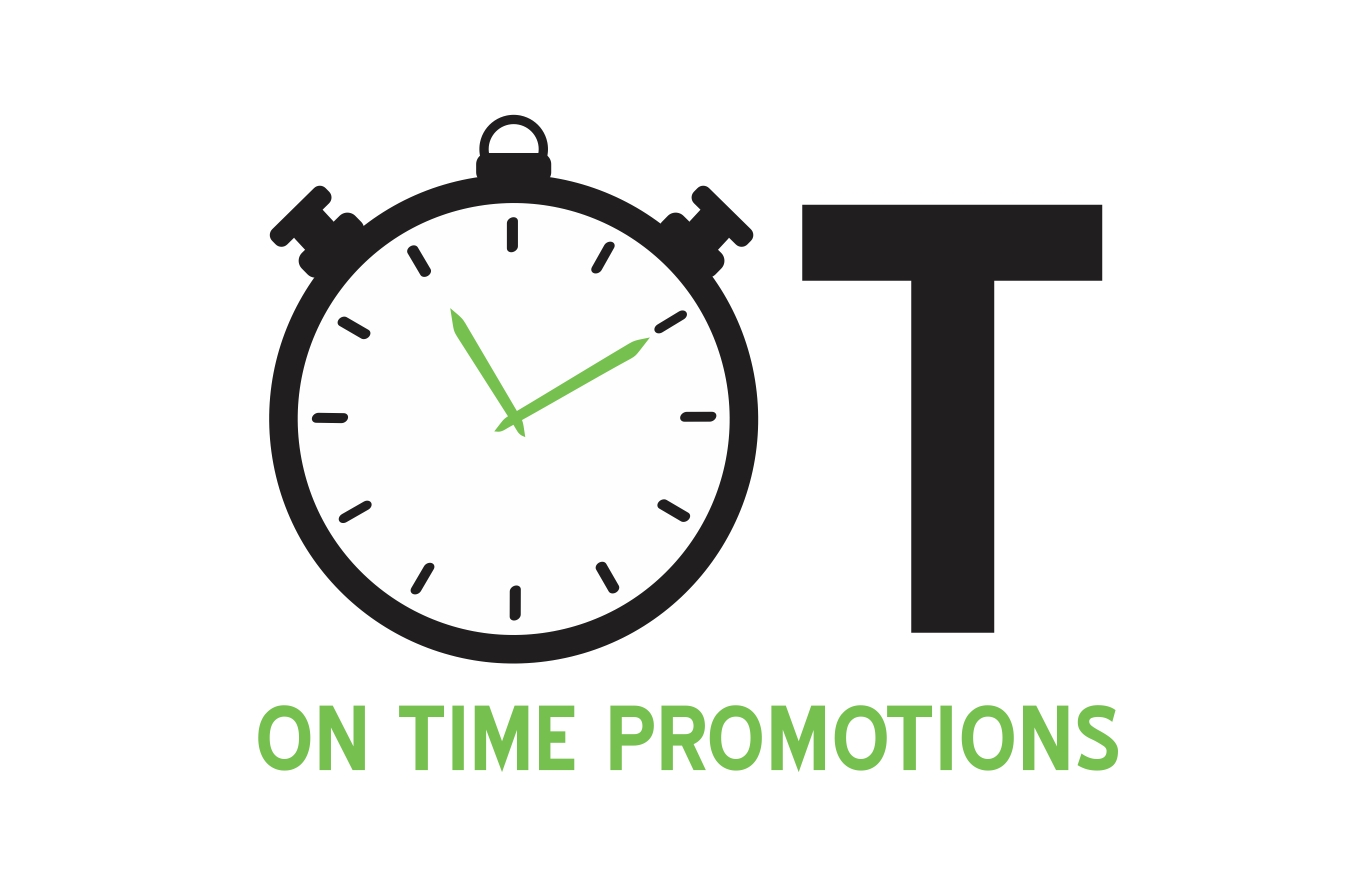 How Promotional Products can Help Your Business
At On Time Promotions, we have a wide range of branded items that can match the needs and budget of nearly any business, all at a great prices. Our vast range of products includes such affordable items as stubby holders, tote bags, stress balls and promotional pens alongside great corporate gift possibilities like quality glassware, branded USB sticks and compendiums. Any of these can serve as a cost-effective advertising strategy and may be used as perfect giveaways for any event. If you are looking for uniforms, tshirts or other promotional clothing please click here to visit our sister site Dingo Promotions.
If you have not used branded promotional items to market your business before, you have been missing out on a huge opportunity for widening your brand recognition, affirming your identity, reaching a wider array of potential clients and gaining new customers.  The idea being to marry up the needs of your potential customer or market with an item displaying your logo or message at a price that works for you. Sometimes those items are specific or useful to your industry other times something that just makes people have a chuckle. The idea being they will remember you!
By giving them out at conferences, to staff or customers you can create a good impression. By doing all of these things you greatly increase the chances of attracting more business or increasing staff morale.
One such item may be a cap with with a large embroidery area, high visibility and a tendency to be worn both indoors and outdoors, they will carry your brand far and wide. You can also customise your cap by adding a message or text to the back, your logo on the buckle and done in corporate PMS colours. If you order these by sea freight in as little as 500pcs you probably end up with a really cool cap costing you $4-5 each.
They are a cost effective giveaway and an item that hat-wearing fans of your business or product will immediately want to have, making them brand ambassadors of your business.
So much can be accomplished with just one type or promotional product. Take a moment to imagine the benefits you can reap by employing multiple products in concert.
There are  unlimited ways to use them to market your brand: you may use them as giveaways at conferences and sports days, sell them as fundraisers at big events, give them to clubs, schools or colleges to display your patronage while working or employ them as corporate gifts. The sky is the limit and the more places these products show up, the more well-known your company will become.
Our wide array of promo products includes both imported items and those made here in Australia, always of the highest quality at a price to suit your budgetary constraints. Best of all, you can rely on our speedy delivery system to always be on time anywhere in Australia.
The staff at On Time Promotions has more than a decade of experience in providing promotional products Australia wide. We deliver anywhere!!!
If you have any questions about our products, including how they can be used to help your business grow, then please contact us – we will be happy to provide you with the information you need and advice on how to best use these items as part of your overall marketing strategy.