Corporate Gifts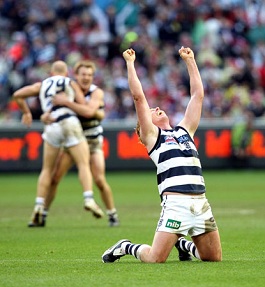 These are the most popular corporate gifts and conference giveaways based on your feedback.
For the full ranges: Visit Our Suppliers Page
Make an Impact with Corporate Gifts
Giving away promotional items has long been a favorite practice of businesses worldwide, and it's just as effective as it ever was – or more than it ever has been, when used well. High-quality custom corporate gifts and promotional products can be used to improve relations with employees or current customers, to impress potential business partners, and to promote your brand to the public. We offer corporate gift ideas for nearly every budget and business.
The main thing to keep in mind when selecting the right promotional products and corporate items is that they need to be something that the recipient will want to find a use for. If you are running on a low budget, this could be as simple as using promotional pens as a giveaway; after all, everyone loses pens on a regular basis. Alternatively for those on a higher budget, laser pointers and compendiums are bound to be very popular at conventions, where many people will be making presentations and may have misplaced (or not even own) their own equipment.
Whatever the case, you can tailor your selections to suit your target market by choosing exactly what you need from our wide range of promotional products. For example, you could market to tech-savvy businesspeople with custom ergonomic mouse mats and optical devices. On the complete opposite end of the spectrum, you could market a line of children's books with branded bookmarks. At the end of the day practically any business venture can find a purpose for these items.
The great thing about custom corporate products is they double as a way to make your employees or customers happy and as a cost effective alternative to market your company. By putting your logo and information such as your website, phone number, and/or product details on these items, you will be able to deliver that information to a huge audience. Everyone who sees the item, anyone who picks up a lost one or anyone who spends time around a person who uses your promo products regularly will be exposed to the images and info you put on those items.
In addition to giveaways for events and trade fairs, you can use corporate promotional products as mail-outs to potential customers, clients and business partners as well. You can send them along with your brochures and other information or even use the gift as a way to deliver the same information – such as by loading it onto a branded flash drive.
Alternatively, you can use them as corporate merchandise, either selling them from a company store or using them as part of your business' uniform. You can work on improving internal branding by requiring employees to use branded items, or simply hand out pens, stress balls or key rings with the company name and logo to everyone who is a part of your business.
We ship corporate merchandise Australia wide. If you are interested in any of our products, do not hesitate to contact us for further information.