Miscellaneous Promotional Merchandise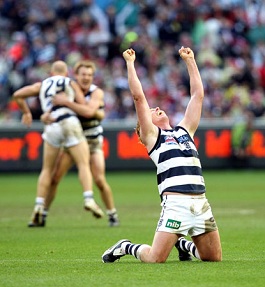 The range of promotional products today is so vast there are certain items that don't fit into any other category. These are just a selection of some of the more popular novelty promo items. If you can't find what you are looking for contact us. Most likely it will be in our range and, if not, we should be able to source it for you.
These are some of the most popular promotional items based on customer feedback. For the full ranges:

Auto Air Fresheners
Bathrobes
Binoculars
Bookmarks
Coasters
Coffee cups

Computer
Accessories
Flash Drives
Fridge Magnets
Frisbees
Glasses

IT Products
Golf Stuff
Key Rings
Lanyards
Luggage Tags
Mouse Mats

Mugs
Notepads
Paper Bags
Pencil Cases
Plastic Bags
Radios

Rulers
Stationary
Tape Measures
Thermal Cups
Tool Sets
Torches

Vinyl Stickers
Water Bottles
Yo Yos
And Much More!
A Wide Range of Promotional Merchandise
At Ontime Promotional Products, we offer a huge variety of promotional merchandise that you can use for any event, occasion, budget or target market. Whether you are looking for cheap giveaways or decorations, long-lasting personal gifts, or a creative and interesting item that deeply reflects your brand identity, we have what you need.
If you are looking for promotional products at a great price, we have plenty of options that won't empty the treasury. Notepads are a great giveaway at any long-term event, where people will almost certainly need to jot a few things down (and why not couple them with a few promotional pens while you are at it?).
If you are celebrating a product release, company birthday, or other big event, break out the balloons with your logo and any event-related images and words you want on them. Event-specific button badges are great for special occasions as well.
If you need corporate gift ideas, try sending a client or employee a bundle shortly before a planned vacation, with everything they will need included: beach towels, sunscreen, lip balm, umbrellas, luggage tags for the trip, and playing cards and foldable flyers for fun.
All of it can come with your logo, choice of colours, and any other information you want printed or embroidered on them. The recipients will be truly grateful for the useful items you have given them. Even better, they will bring your branded promotional products to exotic locations, and people who see them with it will associate your business with success and happiness.
Of course, the great sport of the business world is golf, and you may be looking for a gift to give to the golfers in your business. However, custom golf clubs are expensive, and perhaps you are looking to bring enough of your gift for everybody. Why not choose promotional golf balls (for a smaller budget) or golf towels (for a moderate budget)?
If you are looking to market to a younger crowd, try investing in branded school supplies. Rulers and notepad and flag sets will do a great job of bringing your logo into schools. Alternatively, you can appeal to them with creative choices like custom jelly beans and temporary tattoos.
The options do not end there – there are promotional items that nearly everyone can use. Design a company watch, customise stress balls, or have us print your logo on car fresheners. Still have not found what you are looking for? No problem! Just contact us with your idea and let us know what you want.
Your imagination is the only limit in designing the promotional product that is perfect for your marketing and branding strategies.
We excel in producing the promotional products Australia loves. We can help you with all of your needs for promotional items; give us a call or email us at your nearest convenience and we will be happy to answer your questions.