Other Promotional Items – Full Ranges of all Brands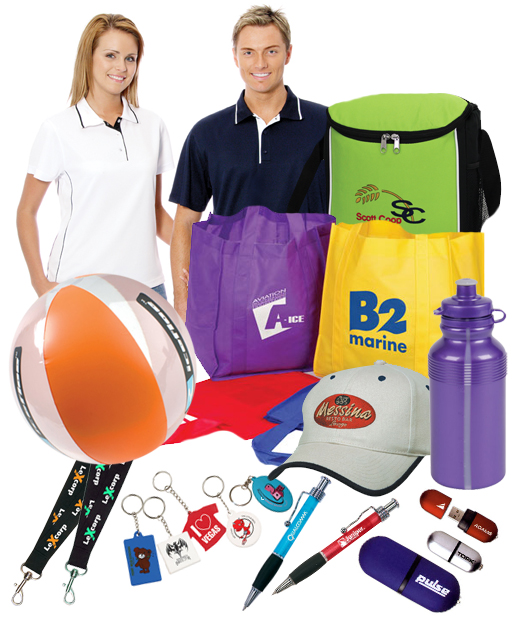 We can supply you with literally thousands of types, styles and colours of all promotional items available. So many, in fact, that many people get overwhelmed with the sheer volume of options. To make the selection process easier for you we have listed the most popular products on the product pages. The popularity of these selected promotional items is based on client feedback using criteria such as price, look, effectiveness, available print area and usability.
For those of you who enjoy looking at all available options in the promotional products Australia range, or you haven't found exactly what you are after, we have listed below links to our suppliers websites. Once you have identified the product/s that suit your needs take note of the suppliers name and the code number of the item then contact us for a prompt quote.
All of our promotional items and clothing are available plain or branded with your logo and other details.
Headwear:
Stubby:
Bags:
Compendium:
Drinkware:
Lanyards:
Water Bottles:
USB:
Corporate/Conference:
Writing:
Lighters:
Miscellaneous: