Nylon Bags, Totes, Esky Cooler Bags, Backpacks, Picnic Bags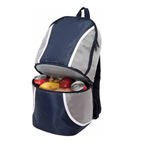 These are our most popular promotional tote bags, sports bags, satchels and backpacks based on customer feedback.
For the full ranges:Visit Our Suppliers Page
OT-BP1

Non Woven Tote

A-4 Size

25 x 33 x 5cm-Gussett

Assorted Colours

OT-BP2

Non Woven Tote

35 x 41 x11cm-Gussett

Assorted Colours
Using Promotional Bags and Totes
Branded bags and totes have been popular marketing tools for years, and they're just as valuable now as they have ever been. Whether you are looking for a personalised corporate gift, a great giveaway, or even a way to get information packets to customers, these items will provide exactly what you are looking for.
We offer many different bags to suit every need. If you're looking for a gift for a valued customer or employee, see if you can find out what they'd enjoy the most. Are they outdoorsy? Then they're likely to enjoy a backpack or a picnic set. Do they play sports? If so, they're bound to find a use for a sports bag. Alternatively, tote bags, calico bags and laptop cases are useful for just about everyone.
These durable, long-lasting bags and printed totes will display your company logo and any other information you choose to brand them with for years to come. Users will take them to grocery stores, on vacations, and to big events – all places where your design will get plenty of exposure. This makes them a fantastic way to build brand recognition.
Even better is their extremely large print area, particularly with flat-sided tote bags. This makes them ideal vehicles for information: you can use one side for your company logo, for example, and cover the other with detailed information about your company.
You could have a motto and website written in large enough letters to make them easily readable from a distance. With so much space available, it's also great for co-branding, and you can have the logos of other businesses placed alongside on the opposite side of the bag. The options are nearly limitless – use whatever you can imagine.
Another great thing about totes is that they are only becoming more popular among people from every walk of life, thanks to the efforts many people are putting into living in a more eco-friendly manner. Since these are reusable and long-lasting, they can save untold numbers of throw-out paper or plastic grocery bags every year.
Customers and employees looking to reduce their impact on the planet will welcome these reusable bags and put them to good use – in a place where dozens of people will see them.
Bags and totes are also fantastic for delivering large quantities of information to potential customers, particularly at conventions. They not only hold any other corporate giveaways but give delegates somewhere to conveniently store handouts and other paraphenalia that they accumulate during the event.
Do you have a large number of pamphlets, flyers, and brochures that you want potential customers to receive, but that would just end up spilling all over the floor as they try to carry them around? If so, try putting the information all together in a branded tote and giving it away as a package.
Bags are excellent gifts and giveaways that have a myriad of potential uses, serving as cost-effective advertising and making a positive impression on those who receive them. If you're interested in using these great items to promote your company, give us a call on 1300 360 055.