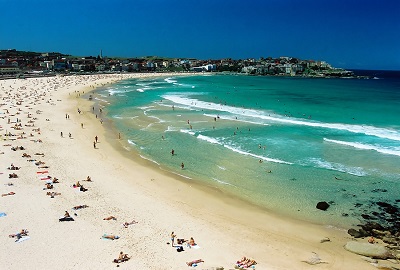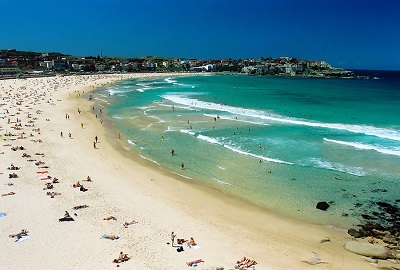 Australia is world renowned for their premier surfing spots and beaches. And with close to 40,000 kilometers of coastline to work with, it's easy to see why. In short, they offer the perfect amount of point breaks and swells that surfers are bound to love. Keep reading to learn more about the best surfing beaches in Australia as well as what they offer.
Surf Spot #1: Angourie
In the 1960's, when surf culture began to rise in Australia, this beach quickly grew in popularity. In fact, it became known as the "Promised Land" for any surfer looking to catch a decent wave. It was during the 1970's when its admiration slowly began to decline and for close to 2 decades, it remained a relatively coveted surf spot within Australia.
However, today, it has regained its national and international exposure and it's even a sought after area for shooting surf films. For anyone thinking about visiting this beach, be prepared to come face to face with a Zen-like vibe, hippie dreadlocks, and surfers who are dedicated to their sport.
Surf Spot #2: Noosa
For anyone who visits this beach on a regular basis, you already know that it's capable of producing close to 200 meters of rides on any given day. Needless to say, it's perfect for the advanced rider and its massive swells are perfect for those individuals looking for an adrenaline rush. Nonetheless, it is also well suited for novice and intermediate riders alike and local riding crews gather here on a daily basis to see what Noosa has in store for that day.
Surf Spot #3: Seal Rocks
This Australian beach is south-facing and is well known for producing some of the larger waves on the East Coast, especially when swells from the south start to roll in. Not only is Seal Rocks blessed with visually appealing attractions like dolphins and large waves, but they're also known for their unmatchable atmosphere. To put simply, if you are searching for the "Soul Surfer" experience then you shouldn't look past Seal Rocks as place to take your board.
Surf Spot #4: Torquay
This beach sits in a very significant slot of Australian surf history and remains as a prime surf spot to this day. As a matter of fact, it houses the oldest and better known surfing events in the world on an annual basis (Rip Curl Pro). The winner of this event receives a staggering trophy after tackling some of the toughest waves on the Southern coast of Australia. It isn't unusual for swells to rise more than 6 meters and because of this, you'll typically find more advanced surfers on this Australian surfing beach.
Surf Spot #5: Lennox Head
Located in New South Wales, this Australian beach isn't protected but is perfect for the surfer who wants to tackle massive waves in relatively warm waters. During exceptional conditions, it isn't uncommon for waves here to grow close to 5 meters high. As a result, it's perfect for surfers of all ages and level of experience.
Surf Spot #6: Kirra Beach
Located on the "Gold Cost", Kirra Beach offers the perfect mix of white sand, large waves, and perfect water. As a matter of fact, for the everyday surfer, you'll more than likely find some ofthe best barrels on the east coast here. Nonetheless, it is an ideal spot for both locals and tourists alike and gains massive attention on an annual basis.
Conclusion
Australian is world renowned for their amazing surf spots. With so many to choose from, it can be difficult to spend all of your time at any single one (much less choose your favorite). Refer back to this article should you have any questions about the best surfing beaches that Australia has to offer.