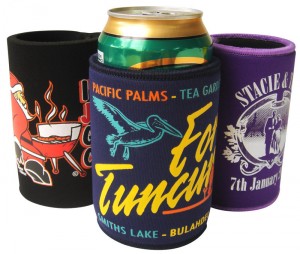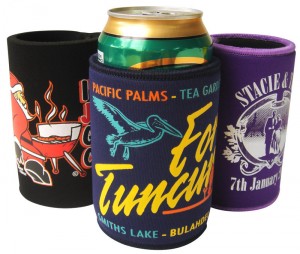 When you're forced to stretch your budget, marketing your small business with promotional products can be the most cost-efficient route to take. In fact, this is an advertising method that will provide you with a significant return on your investment.
What Are Promotional Products?
Keep in mind that promotional products aren't just about plastering your contact information on a balloon or pen and hoping for the best. Quite the contrary, engaging with your customers and creating a memorable experience for them will ensure that they remain loyal to your services or products.
By carefully planning the launch of a promotional product advertising campaign, you'll increase your chances of increasing brand awareness as well as creating a positive link between you and your customers. Keep reading to learn more about what Australian promotional products can do for small businesses.
Save Money on Marketing Campaigns
Saving as much money as you can on marketing is very important, especially in today's economy when funds are tight. Fortunately, customized promotional products can save you a lot of money as well as offer you a huge return on your investment. By designing exactly what you need, in a budget-friendly manner, you'll save money as well as successfully create a connection between you and your followers.
Remember that your goal should be to build stronger ties with your customers, and promotional products are ideally the best way to make this happen. If you'd like to start experimenting with this marketing method then feel free to inquire about sample items to test with. This will ultimately let you know whether or not a specific promotional product will work within your advertising campaign,
Choose From a Wide Range of Products
For anyone who has ventured into the world of promotional products, you already know how enormous the range is. With such a wide variety, you'll almost be certain to find a product that customers are sure to love. Here are some of the more popular options that small business owners tend to choose:
Balloons
Brochures/Flyers
Stress Balls
Stubby Holders
The list can go on and on. Not only are these products practical but they're cost efficient. You won't need to spend a lot of money to give them away. Also note, you'll have your own customized logo imprinted on these products as well as your own personalized message. It's the best way to stay connected with your customers at a budget-friendly price. '
Customizing Your Promotional Products
Customizing your promotional products from Australia is so incredibly simple with the right company. In fact, you'll have control over every aspect of your items including color, style, size, logo, and of course to add your logo, slogan or contact information.
You'll be able to speak with a professional consultant who will walk you through the process as there are a lot of things to consider to get the outcome you want. Advertising your brand has never been easier.
Conclusion
In today's day and age, it can be incredibly difficult to promote your brand or product without spending a large sum of money. Fortunately, promotional products from Australia are providing small business owners with the ability to really connect with their audience.
And with promotional products growing in popularity, it won't be uncommon to see them as the new, standard of promotional marketing for all businesses regardless of size. Remember that you have an endless number of options for decoration to choose from and each one is guaranteed to be both practical and visually appealing.