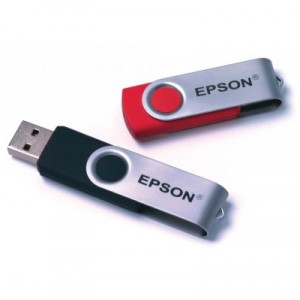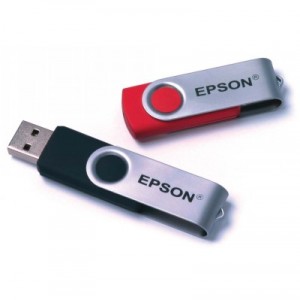 A cost-efficient and effective way to make a lasting impression on consumers is to invest in branded USB flash drives for your small business. Pens tend to run out of ink, balloons tend to pop, and stickers tend to peel away- imagine having an advertising method that would be with your followers wherever they went. Well, that's exactly what branded USB flash drives are designed for.
Originality and Practicality
USB flash drives are the perfect combination of practicality and originality. In short, you brand will become an everyday part of your customer's life. And a major benefit to this advertising method is that it is so incredibly simple. Branded USB flash drives can be produced in any color, shape, or size. There's no doubt that you'd certainly be able to find a model that would represent your brand.
Secondly, these flash drives are practical. While they look sleek in appearance, they'll accomplish everything that a regular USB drive can do. It is this amount of value and functionality that will really make an impact on your followers and your business. Since consumers will be taking them wherever they go, they will constantly be reminded of the products and services that you have to offer.
Why Should You Choose Branded USB Flash Drives? 
Not only do they make excellent gifts but these are products that can be used over and over again. Picture a brochure (which will only be seen once and likely thrown out afterwards). USB devices are a rather in-demand commodity in our society, especially with technology becoming as prominent as it is. Almost anyone that you give it to will be able to benefit from what it has to offer. Keep in mind that branded USB flash drives are simply small storage devices.
They are perfect for students, professors, business owners, or anyone else who spends a large amount of time on the computer. The branded flash drives can be uploaded with any kind of media- ranging from music to Excel sheets- and transported wherever one goes. This means that these files can be accessed at any given moment, and your brand on the storage device will constantly be with your consumer. From a business point of view they can be uploaded with data at the factory for a particular need. Common examples are product manuals, applications forms, maps, new student information etc. etc.
How Will Your Brand or Logo Be Represented? 
Whenever you invest in branded USB flash drives, you will be presented with several different logo printing options. Aside from being able to choose from dozens of different color schemes, you'll be able to have your logo placed directly on the storage device. Let's take a look at the two major types of printing options that you'll be able to choose from:
Screen Printing: Although it doesn't come with a wide array of color options, it is very cost-efficient. This is perfect for the small business owner who doesn't want to invest a lot of money on this marketing method.
Photo Printing: This is the perfect option for those small business owners who would like intricate detail and graphics placed on their branded USB flash drive. In short, you'll be able to choose from many different colors with photo printing. The end result will be a sleek, clean looking logo that is very durable and that sits directly on the flash drive. As it result, it won't scratch or bump during frequent usage.
Conclusion
As a small business owner, you need to take every opportunity that you can to market your products or services. Not only are branded USB flash drives unique but they are quite effective. They'll remain with your customers wherever they go and it is for this reason why this will take your dollar a long way in regards to investing in a marketing campaign.