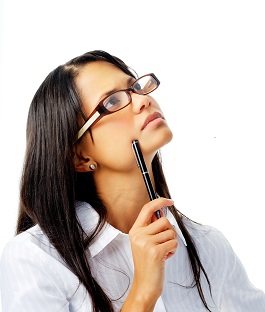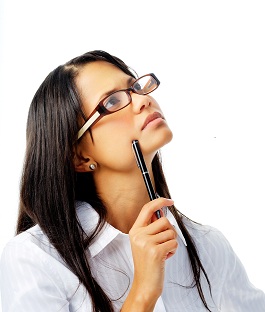 Promotional pens are one of the more popular advertising tools used by small business owners. They're affordable, simple to distribute, and have a rather long life expectancy. But you shouldn't be too quick to order. Below, we'll walk you through a few crucial considerations to keep in mind before ordering printed pens for your small business.
Consideration #1: Budget 
First and foremost, how much do you have to spend on advertising? Setting a budget will dictate what styling options and designs you'll be able to choose from. For instance, executive-style models are going to cost much more than standard ones. The amount that you're able (and willing) to spend will dictate what you end up buying.
Consideration #2: Color 
 Try to choose a color scheme that matches your brand as closely as possible. Remaining consistent across all of your advertising efforts will ensure that consumers won't forget you. And also be sure that you're taking the color ink into consideration as well. For example, since most consumers will be using blue or black when writing, you'll want to make sure that your promotional pens ink are of this color.
Consideration #3: Style 
Printed pens come in a wide arrange of style options including:
Rollerball
Fountain
Stick
Ballpoint
Gel
With so many different ones to choose from, you'll want to be sure that your model matches your company accordingly. As a general rule of thumb, choose ballpoint pens if you aren't sure about which ones to go with (since these are the most popular among consumers). Ballpoint pens can be covered with protected caps and this will lessen the chances of an ink stain occurring.
Consideration #4: Size 
 With promotional printed pens, size does matter. In fact, it's a major consideration that you'll need to keep in mind. The size of the pen will ultimately dictate how much information you're able to fit onto it. For example, rounded pens will typically offer a line or two of advertising space while three-sided pens will provide you with much more space to spread your message.
The size of the pen will also dictate how much control someone has over it while writing. When making your decision, choose a size that adheres both visual appeal and practicality. Larger pens, although with more information on them, will be uncomfortable for consumers. They'll likely be thrown out as a result.
Consideration #5: Samples 
 Fortunately, there are a lot of companies out there that are more than willing to provide small business owners with samples of their pens. After all, nobody wants to spend money on several thousand promotional pens without first deciding on a style or design. Acquiring a sample of your pen will provide you with the chance to get some feedback.
It will give you time to make a better decision as well as make your customers happier. Try to choose samples from several different companies before making up your mind. Some companies will offer samples for free, often charging you only shipping and handling. It is recommend that you take advantage of this so that you can leverage your advertising funds as best as possible.
Conclusion
Ordering printed pens is the best way to guarantee that both you and your customers are happy. Not only are they visually dynamic but printed pins are very practical and can be used on a daily basis. Just remember that like with any kind of advertising product, be sure to take your budget, style, and design into consideration first. You shouldn't rush the process. Following the tips above should allow you to choose a final product that will be represent your products, services, and brand.