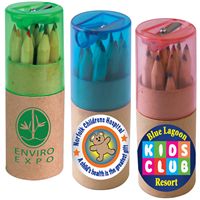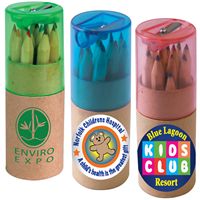 As the earth's resources become scarcer, protecting the environment becomes an even bigger priority. Companies and organizations all over the world are taking the initiative to ensure that we preserve the environment as best as we can. For small business owners who believe in helping the earth, investing in eco-friendly promotional products can be a good idea. Not only are they sustainable and friendly for the earth, they can be a great way to connect with customers and show them you are doing your bit.
Types of Eco-Friendly Promotional Products
Remember that every little bit helps when it comes to preserving the environment. Eco-friendly promotional products can be broken down into a few main categories:
Recyclable
Organic
Solar
Water
Hand Powered
Renewable
Using eco-friendly materials to produce promotional products can be beneficial for business owners well as the environment. They offer the same characteristics as regular products- the only difference being that they emit a fewer amount of pollutants. They're also less expensive and require a smaller amount of energy to utilize. Eco-friendly promotional products even offer these benefits during the production process.
What Are The Benefits of Eco-Friendly Products?
Promotional products as a whole are great for increasing brand presence and engaging with customers. But as a small business owner, what if you were able to harness these benefits as well as protect the earth in the process?
That is exactly what eco-friendly products offer- sustainability. They are much more than a social movement or trend. Quite the contrary, they can drastically reduce air pollution, increase energy efficiency, and provide consumers with a fun and unique product that they can use for years to come.
Where Are Eco-Friendly Products Available?
Although eco-friendly products are a relatively new advertising option, there are many companies that will provide you with these services. As a matter of fact, there are companies that can provide you with hundreds of thousands of environmentally-friendly products in a short period of time.
Not only will you receive them for a reasonable price but you'll be able to make a positive impact on the environment too. Today, small business owners have hundreds of different options when choosing eco-friendly products. Here are a few of the more common ones:
Clothing
Notebooks and Bags
Plates
Each product will give off a very environmentally-friendly look as well as promote a lot of benefits. In regards to performance and practicality, eco-friendly products are just as durable as regular ones. The only difference is that these can eventually be recycled and re-used while keeping the earth safe from harmful pollutants.
Customizing Eco-Friendly Promotional Products
As a business owner, you'll have a lot of control over the look and feel of your eco-friendly promotional product. For instance, you'll be able to incorporate your logo onto each item as well as include a slogan and contact information.
Choosing the right eco-friendly promotional product vendor will ensure that you're items are delivered quickly and according to specifications. These items can be changed in regard to their size, color, style, and even their logo and company tag line. As a small business owner, you can't go wrong with eco-friendly products.
Conclusion
It's safe to say that protecting the earth is becoming very important, especially in an age when modern technology is harming the environment. Eco-friendly promotional products are a small step in the right direction. They're safe for the earth, cost-efficient for business owners, and can be a great choice for your customers. People will notice you doing your bit for the environment!