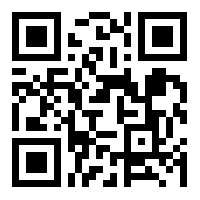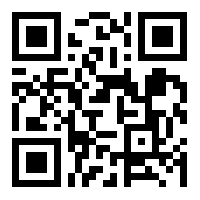 Quick response or QR codes have been around since about 1992, but have only recently become an effective advertising medium with the continued popularity of smart phones and apps designed to easily read the codes. A survey done near the end of 2011 showed that over 20 million cell phone owners scanned QR codes over a three months period. While this is not a huge number, more and more people are getting smart phones as they become more affordable.
The big question is whether quick response codes will become an accepted and effective marketing tool alongside print and internet media platforms. The answer is most likely yes, and below are some of the ways you can take advantage of this emerging tool to market your own business.
QR codes, for those who aren't familiar with them, are bar codes that can be scanned by mobile phones that then give the user a variety of different information, from the company's website address to discount coupons or promotional videos.
These codes can be used on websites or Facebook pages, but the best way to utilize them is offline. Because smart phones are a medium that can be used to take advantage of the internet, the QR codes are most effective when used to get potential customers from the offline world to the online one. Below are some great examples of how this can be effective:
- Many companies that place products in retail stores are putting QR codes on their items for sale giving potential buyers more information or access to special discounts.
- Real estate agents use codes on the flyers or signs at their various homes for sale, offering videos of the features within the home. This means that a tour of the home is often unnecessary.
- Salespeople in various industries utilize QR codes on their business cards, making it incredibly easy for the person to connect to their social media sites and email.
- Wine makers are starting to have codes on their wines so that consumers can learn more about the vintage, flavors, and more.
- Used car dealers have begun to put quick response codes on their stickers, giving people more information on the car, including mileage, value, and more.
- Companies are now using QR codes on their promotional items like tote bags and other corporate giveaways to give their customers more and faster information about their products and services. Having your personalized QR codes on your custom promotional product will give your clients and customers a better idea of your services and products. Recently I attended a trade show and upon entry received a security pass with a QR code. When I went to a stand that I wanted more information from them, they simply scanned my card, made a note of what I wanted. As the QR code provided all my contact details, by the time I returned from the show I had the info I needed. Pretty cool I thought.
There are tons of other ways to use QR codes to help you make sales or give consumers more information on your products or service. Because this is a relatively new way to market that many companies haven't yet started to use, creativity is the key. It is very simple to use and set up QR codes, often costing almost nothing unlike bar codes, so there is no risk involved in trying out this marketing medium.
Many people in the marketing world will tell you that QR codes are a gimmick and not worth your time, but the more ways you market yourself, the more chance you have of making a sale. Quick response codes are a new and innovative way to do this that you should definitely look into.