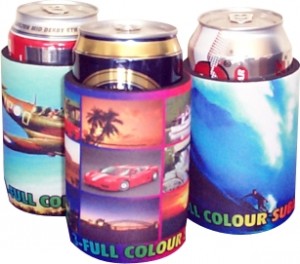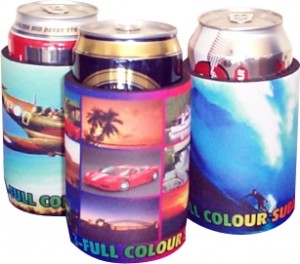 Have you ever experienced a time where you're drinking an ice cold bottle of beer with nothing to cover your hand while holding it? It feels like freezing your hand directly to the bones, right? That is one of the many reasons why this ingenious product known as a stubby holder was invented. The other was to keep that drink cold while you waited for that fish to bite.
Thanks to Malcolm Lock who had the brilliant idea of creating these little beauties out of a waste disposal problem. In 1972, Malcolm contemplated on disposing of a considerable amount of neoprene rubber but because of his business oriented mind, he came up with a "stubby cooler" just to recycle the neoprene materials.
The Science behind Stubby Coolers
Stubby holders are made from neoprene rubber that is an artificial rubber which is able to trap the internal temperature while protecting it from the external temperature using tiny bubbles within the material. Wetsuits are the most common and popular application or use of neoprene rubber. It is very light and buoyant, resistant to chemicals, waterproof, stretchable, and also resistant to abrasion, making it an ideal material in keeping the bottles right where they need to be without losing the drinkable temperature.
The Evolution
Today, stubby holders can be made from a variety of materials. They started out being made from Styrofoam, which then quickly changed to Styrofoam with a plastic casing. This method enabled the maker to have the logo on the outside and then the insulator on the inside. After a few years it came to be made from wetsuit material also known as neoprene. Because of its elastic nature this enabled a slim tight fit and further insulated the drink, far more than the fixed foam stubby which was never a tight fit.
Screen printing soon then became the norm with this the main way of getting your logo or design onto a stubby. While this was effective, the costs to print multiple colours made it hard to do any more than a couple of colours per design. Screen printing ink also cracks over time so this was another downfall, but with the rise of sublimation printing the stubby holder found a new life when people started heat pressing full colour images onto them. Neoprene being a synthetic material, then enabled the outside to have an image heat pressed onto it. Photos of products started to emerge on the outside of coolers and this printing method is more cost effective and can last longer. Most companies today use the stubby holder to promote their businesses because of the versatility of this promotional product.
There used to be one style of stubby coolers because they previously just served one purpose. Today, you can find several great designs of stubby holders, there are reversible foldable types, some with bases, fishing reel covers and also a style with a "glove like" design so you never lose your drink. These products are now designed to match the needs of the companies and their customers and with great printing options you can have a customized product that your customers will surely love.