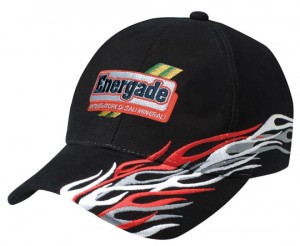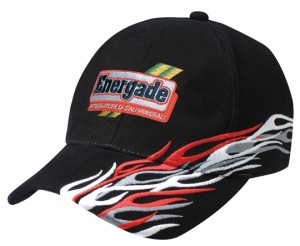 We've all done it before: thrown someone a baseball cap and walked out the door. We use them to go fishing, shopping, walking and of course as a fashion statement. But how many of us actually know about the early origins of baseball caps? The truth is, baseball caps are an integral part of our culture and you may find it interesting to understand where they came from.
Vintage Baseball Caps – Where it All Began
Most people are always surprised to hear that the first baseball caps were comprised of straw. They were born on April 24th, 1849 in New York and slowly but surely started to be made from wool and other materials. The original models contained a "Bill" and a "Crown", quite similar to what you see in today's hats. The original vintage baseball cap would quickly become the prototype that would inspire most of the designs that you see today.
"No. 1" Baseball Cap
A company called Peck and Snyder developed a baseball cap known as "No. 1" around this time. It was worn by a lot of amateur baseball players and incorporated a star-like design. The cost for this cap back then hovered right around one or two dollars depending on the type of wool used. However, it wasn't uncommon for a baseball cap to cost a few pennies if it was made from cheaper material.
Legends of the game including Albert Spalding and Jesse Burkett were among the first pioneers to make these caps popular. In fact, it was Burkett who, in 1895, introduced an experimental design that may not have succeeded, but sure pushed the production of the hats in the right direction. It wasn't until the very early 1900's (1901 and 1902) when the first baseball teams started putting their logos on their caps.
1903 – Birth of the Stitched Bill
In 1903, the birth of the stitched bill came into existence. It was after this movement that almost every single type of baseball cap out there became constructed this way. The "Two-Toned" bill also became quite popular, mainly being worn by teams such as the Washington Nationals and the St. Louis Browns. Unfortunately, these were relatively short-lived, having only survived for two or three seasons
A model known as the "Pillbox" became quite popular in 1905. While it was worn by a lot of different people, it never really broke into the major leagues. The only team that had really given the pillbox a shot were the Philadelphia Athletics. They were on such a winning streak from 1910 to 1915 that they decided to sport the cap every single game, crediting all of their luck to it. They went on to win a few American League pennants with the caps.
A New Era of Baseball Caps – 1954
The 1950s really encouraged new and revolutionized manufacturing techniques for baseball caps including the "59Fifty", which became the official hat for all Major League Baseball teams. In fact, it remains very popular today and can be purchased by anyone. The years following, manufacturers began to experiment with designs for trademarks. Some of them became an instant success while many did not.
Conclusion
From 1970 all the way to 1990, the Montreal Expose wore some of the more memorable baseball caps to ever have appeared in Major League Baseball. Their colors were blue, white, red, and incorporated a six-panel design that was simply magnificent. Today, it can be quite difficult to not be able to find a baseball cap of your liking. There are literally thousands of different logos, colors, and designs to choose from and most of them are very budget-friendly. You can even design your own virtual cap online.